US Justice System Unfairly Prosecutes Charles J Dushek and Crushes the Financial Resources of Dushek Family to Make Donations to Global Humanitarian Projects (See Projects List Below)…Ignores Regulatory Violations Evidence of State & Federal Regulatory Violations of Greatbanc Trust Company of Illinois, US Fiduciary Services and SEI Trust Company of Pennsylvania…Hundreds of Senior Age Clients Damaged During 5 to 10 Years of Custodial Agreement Violations * Fiduciary Duty Violations * Bogus Transaction Fee Charging * Illegal Accounting & Bookkeeping Processes of Client Account Entries.
Prosecutors Must Investigate 5-10 Years of GreatBanc Trust Company, US Fiduciary Services Inc & SEI Trust Company "Custodial Agreement Violations" to Their Clients, and State and Federal Regulatory Violations of Statute: TITLE 18, United States Code, Section 1348, Section 1344, Section 1349 That Betrayed the Trust of Hundreds of Senior-Age Clients.
The Result of Both the SEC and DOJ Persecution of Mr. Dushek, He and His Family Have Had Their Finances Crushed, that Have Been Used for Years to Fund/Support Global Humanitarian Projects to Help:
1…"Underemployed U.S. Seniors Via Social-Enterprise Businesses";
2…Developing World Children for the "Children Learning to Read to Learn" Project;
3…"Building Sustainable Concrete Community Buildings in Developing World Adverse-Weather Locations";
4…A Project to "Convert Used-Cooking-Oils…Billions of Gallons Per Year… into Safe/Clean Bio-Fuels";
From Used Cooking Oil….To Local Process Operations….To Bio-Fuel for Transportation
5…Contributions to "Operation Smile"…to "Surgically Correct Cleft-Lips" for 85,000 Deformed Children Per Year;
Dushek Family Starts 2019 Donations to "Operation Smile" to Facilitate Improved Health and the Beauty of God's Children in Developing Countries.
6…and Our Oldest Charity… UPENDO Village in South Africa…That Engages and Provides the Youth With Middle-School Education.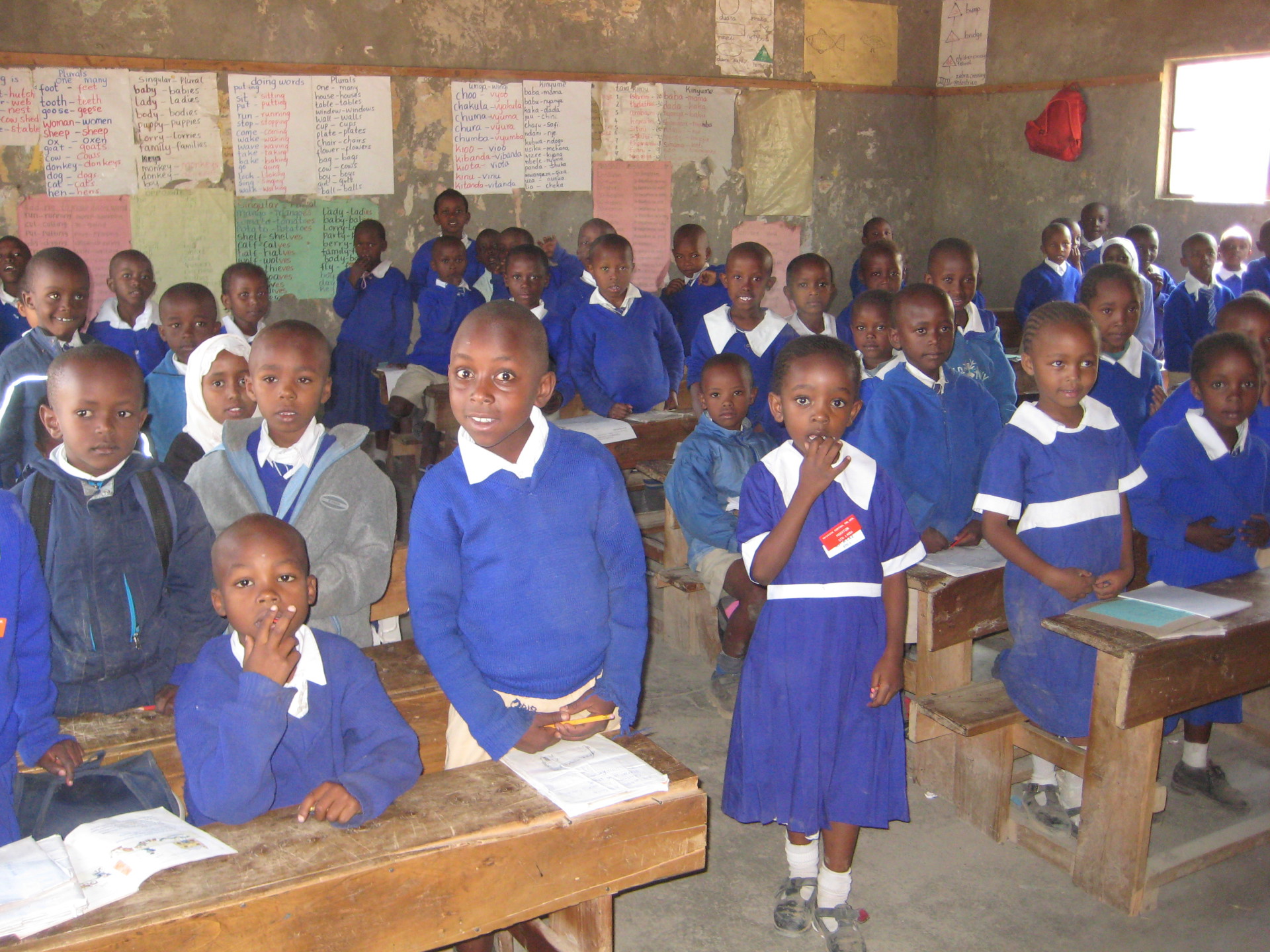 The foremost object of this research article is to narrate the story of Mr. Charles J. Dushek with respect to the legal battle fought by him against the United States Securities and Exchange Commission (SEC) and the Department of Justice (DOJ), wherein, he had been made victim of wrongful prosecution through cherry picking allegations that resulted into unjust indictment charges.
Unjust Prosecution by SEC and DOJ of Charles J Dushek * Prosecutors Must Investigate 5-10 Years of Custodial Agreement Violations…Misrepresentation of Fiduciary Duties…Custodian Failures of Fiduciary Duties…Fees Billing Fraud by: US Fiduciary Services, GreatBanc Trust Company and SEI Trust Company to Hundreds of Senior-Age Clients
[By Awais Bajwa, Attorney at Law * Corporate Law * Fiduciary Law * Securities Law * Supreme Court & Federal Government Law * University of London LLM]
The foremost object of this research article is to narrate the story of Mr. Charles J. Dushek with respect to the legal battle fought by him against the United States Securities and Exchange Commission (SEC) and the Department of Justice (DOJ) since 2012, wherein, he had been made victim of wrongful prosecution allegations that resulted in unjust Federal indictment charges.
At the outset, I would like to mention that I was invited by Mr. Dushek to do some public research on his legal cases from 2012 onwards and to publish in the public domain any legal opinions, disclosures, and public presentation of public-domain information of any kind whatsoever that is considered as exculpatory (defensive) facts and evidence that Charles J. Dushek may have no guilt whatsoever regarding the allegations put against him by the SEC in 2012 onwards, and thereafter by the US Department of Justice (DOJ) in 2016 in the form of a criminal indictment for noted wrong-doings alleged below.
This legal brief is in aid of the defensive arguments and facts supporting past and current legal matters of Mr. Dushek, and for "Social Justice Advocacy" for his legal cases to help the General Public understand that US Government Agencies, State Agencies, and Departments of Regulation that do monitoring and enforcement of financial services industries, businesses, and persons thereof are all/each subject to the human errors and omission proclivities within the U.S. judicial prosecutorial processes or system by excluding defensive evidence in their investigations and charging.  These omissions of material defensive evidence (Exculpatory Evidence) are called Brady Rule Violations.
In the landmark judgment of Brady v. Maryland [3], the court held that the suppression by the prosecution of evidence favorable to an accused violates due process where the evidence is material to the innocence, irrespective of the good faith or bad faith of the prosecution. The case involving Mr. Dushek also involves blatant violations of the rules enshrined in Brady's case.
Historical Background of the Matter
In 2012, a financial professional by the name of Charles J. Dushek of Illinois was put through a legal prosecution (persecution) process by the Securities and Exchange Commission (SEC) for alleged wrongful-doings by himself as President of Capital Management Associates, an Illinois Registered Investment Advisory (RIA) firm that he established in 2001.
Mr. Dushek was indicted by the federal grand jury in Chicago on securities fraud charges for allegedly allocating profitable trades to his personal accounts while assigning unprofitable trades to his client accounts. According to the indictment, Mr. Dushek, the president of Lisle, Illinois-based Capital Management Associates Inc. ("CMA") allegedly made purchases of publicly traded securities without designating in advance whether he was trading personal funds or client funds. He then allegedly waited up to five days to allocate the trades so that he could select the profitable trades for his personal accounts and assign the losing ones to the accounts of unsuspecting clients. From July 2008 to August 2012, Dushek allegedly withdrew from his personal accounts more than $1 million in gains realized from the scheme.
Professional Reputation and Character of Mr. Charles J Dushek
I understand from the available records that Mr. Dushek has been a thorough professional with an esteemed reputation as a person and an expert. He has remained a shareholder and president of CMA and was registered as an investment adviser representative with the Illinois Department of Securities (IL-DOS).
According to Mr. Dushek, CMA as an RIA has never been found in non-compliance as per FINRA records that go back to 2001 nor any complaint had ever been filed against CMA or its President Mr. Dushek. Both Mr. Dushek and CMA have maintained a perfect compliance regulatory history with IL-DOS. This discovery prompted me to look back even further in Mr. Dushek's professional history within the financial services industry dating back to 1973. From the available records discovered by me, there were no records nor notes of any non-compliant activities, complaints or judgments of any kind in reference to financial crimes or non-compliance with any regulations.
It was rather fascinating that Mr. Dushek has authored the following publications of educational articles for annual "Commodity Research Bureau".
• Trading the Foreign Currency Futures Markets – by Charles J. Dushek and Carol J. Harding
• Understanding the U.S. Treasury Bill Futures Market – by Charles J. Dushek and William M. Bradt
• Understanding the GNMA Futures Market – by Charles J. Dushek
No History of Non-compliance
At the time when cases were initiated against Mr. Dushek, the Illinois State Regulator IL-DOS was tasked with doing annual reviews of all Illinois RIA firms, ADV Disclosure reviews under its Illinois jurisdiction, and to assure that each RIA firm and officers were compliant with IL-DOS Regulations for RIAs.
It is pertinent to note that it is the discretion of IL-DOS to conduct any RIA surprise audits or to do "for cause" any investigations of RIA firms. If there are any Findings by Regulators of non-compliant activities by RIA firms and/or other financial industry entities, these Findings are to be enforced upon by IL-DOS and reported to FINRA for viewing by all interested persons in the public domain.
However, as per Mr. Dushek, there are no Non-Compliance reports or records from IL-DOS about CMA nor Mr. Dushek as having engaged in any wrongful doings regarding any client account trading allocations process. Nor, are there any IL-DOS Regulations within the IL-DOS Regulations that speak to practices of allocations within their Code [2].
This review of outstanding good conduct and credibility by Mr. Dushek encouraged me that there seemed to be something very wrongful in the prosecutorial endeavors by the SEC and DOJ for alleging wrongful doings by Mr. Dushek while President of CMA. It became even more puzzling that his designated Regulator, IL DOS, had no findings of wrong-doings nor non-compliance when IL DOS did several onsite audits of CMA and interviewed each employee of CMA to detect any non-compliance by either CMA employees, Dushek of CMA and of CMA itself as an RIA since 2001.
First Amendment Right of Free Speech
While exercising his First Amendment right of Free Speech, Mr. Dushek wanted to make his version known to the public, through me, as he believes that he has been victimized by the US Government Agencies SEC, DOJ and FBI (FBI as interviewers and investigators hired by SEC and DOJ).
An allegation of Cherry-Picking appears Unfounded against Dushek in the Prosecution's Cases
In conversation with Mr. Dushek, there appeared no definitive inculpatory (wrongful-doing) evidence that had any validation of any wrongful-doings by him as President of CMA. I was provided with the Contractual Agreements between Mr. Dushek and his firm's clients and the agreements between Mr. Dushek and the Custody and Service firm GreatBanc Trust Company (GBTC) of Illinois that provided client accounts custodial services to all CMA clients.
The allegation of Cherry Picking as leveled against Mr. Dushek seemed to be unfounded. According to Investopedia, Cherry picking refers to the act of choosing top securities for investment from research that generally overlooks large amounts of data or disregards broad market metrics [1].
The prosecutors failed to present evidence in support of their allegations that Mr. Dushek engaged in any Cherry Picking scheme. There is a further undocumented and sketchy definition of Cherry-Picking by the SEC that seems to have a high variation of determination in arbitrary prosecutorial conduct by enforcement attorneys, and there further appears that when the SEC purportedly finds allegations of Cherry-Picking (as per an SEC non-published in any SEC Code definition) as an offense they can act on it punitively.
In such cases, the SEC levies arbitrary high fines, mostly over a million dollars, that is paid only to the SEC and typically (or never) none of the fine dollars are ever received by any clients that were alleged to have been financially damaged by a Cherry-Picking process or scheme. This fining process seems to promote an inducement by SEC prosecutors, whose job is to prosecute, to work on cases that have the potential to generate revenue for their employers.
Description of Dushek's Personal Trading as Approved by GreatBanc Trust Company
Regarding the so-called Cherry-Picking and late alleged trade allocations done by Mr. Dushek for years, he explained that he has been doing short-term multi-day buys and sells of stocks and day-trading buys and sells of stocks for himself into his personal accounts "completely separate" from long-term stock investments for CMA clients, where he was Investment Advisor for certain client accounts.
Client Agreement Prohibits Short-Term Trading in Client Accounts
Mr. Dushek further noted that every CMA client had executed a "CMA Investment Advisory Agreement" that explicitly prohibited doing nor allowed any short-term trading or day-trading in any client accounts whatsoever pursuant to Article I "Appointment of Investment Manager", and further expressed in Article 7 "Other Investment Activities". These provisions are clearly stated in all the blank-copy IA Agreements exhibits available in Public Domain.
Paragraph 1…Investment Manager is to do only long-term investments into Client accounts.
Paragraph 2…Investment Manager is to do only securities transactions that are in accordance with the Client's Investment Objective.
Paragraph 3…Custodian (GBTC) provides securities execution services. In no event will the Custodian be obligated to execute any transaction which it believes to be in violation of any State or Federal law or regulation or in violation of the custodian's regulator.
Paragraph 7…CMA employees may buy, sell or trade in any securities for their respective accounts. Such transactions may differ from the timing or nature of action taken with respect to Client's account…
Paragraph 8…Investment manager is to act with the care, skill, prudence and diligence under the circumstances then prevailing (GBTC did not provide CMA and Mr. Dushek with any systematic process to do client account transaction allocations at the time of transaction execution) that a prudent man acting in like capacity and familiar with such matters would use in the conduct of an enterprise of a like character and with like aims. (Mr. Dushek used his best efforts to comply with any regulations expressed or implied in doing client account allocations within the processes, as inadequately provided by GBTC, to always act in a prudent and credible manner.
Paragraph 11 c …Investment Adviser is properly registered and in compliance with the state laws under which the RIA is under IL-DOS jurisdiction and IL-DOS Regulations.
Paragraph 16…Both parties agree that the representations within the Agreement do not violate any obligation of either party.
Paragraph 17…The validity of this Agreement and of any of its provisions, as well as rights and duties of the parties hereunder, shall be governed by the laws of the State of Illinois. [3]
Explanation of Client and Personal Trading Via GBTC Brokerage Accounts
It was further revealed by Mr. Dushek as to how he did his personal short-term and day-trading, as he confirmed that he utilized brokerage industry common stock trade accounts set up by the custodian of all CMA's client accounts and Dushek's personal accounts, who is GreatBanc Trust Company, an Illinois Trust Company. And, that the brokerage accounts were actually in the name of GreatBanc Trust Company as Principal of these accounts, whereby GreatBanc Trust Company did all fulfillment of making and taking stock deliveries and handling cash settlement payments between counter-parties of all trades.
According to Mr. Dushek, GreatBanc Trust Company gave a fully unconditional authorization to Mr. Dushek and other CMA employees, such as Greg Nickum of CMA, to utilize these brokerage accounts without having in-place any user procedures set up by GreatBanc Trust Company management. GreatBanc Trust Company failed and did not require to have Dushek or other authorized users/traders to input trade allocations data into the trading account platform at the time of trade executions, so that each trade could be allocated as 1. a Long-Term Trade for Clients, or 2. as a Short-Term or Day-Trade for CMA employee account(s).
Further, GreatBanc Trust Company failed to establish separate stock trade brokerage accounts for CMA to utilize as: "One brokerage account for only Personal Employee Trades", and "Another brokerage account for only CMA Client Accounts trades", to thus allow CMA to follow the so-called "Best Practices" rule of trade allocations within the money management industry, which means in general that for all securities transactions done by an RIA for clients, that the client accounts to receive the trades are to be noted (allocated) at the moment that any securities trade is entered and executed. But, there is no explicit Rule nor Regulation within the IL-DOS RIA Regulations that codifies this activity. [2]
Therefore, if there is no Regulation nor Code to reference to, then the financial services industry can only adopt a so-called Best Practice process if the RIA firm doing the trades is provided with the Means or System or Platform to utilize a Best Practice, such as noted previously, but neither CMA nor Mr. Dushek was given any access to follow any Best Practice of simultaneously entering account allocations information at the same time as trades were executed. GreatBanc Trust Company is regulated by the Illinois Department of Professional & Financial Regulation.
No Jurisdiction of SEC
The Prosecutors also failed to appreciate that the SEC did not have the jurisdiction to take cognizance of the matter. Rule 203A-2(c) allows a new firm to directly register with the SEC on day-one instead of initially registering with the relevant State(s) before thereafter having to transition to SEC registration once it reaches $100 million in regulatory assets. RIA Codes state that only RIAs that have in excess of $100 million in client assets under management are to be Registered with the SEC, whereas all RIA firms of Illinois that hold less than $100 million in client assets are only Registered and under the single jurisdiction of IL-DOS. CMA had only $60 million in client assets under its management, therefore the SEC had no jurisdiction over the compliance of CMA nor Mr. Dushek as an RIA firm.
No Requirement of recording details of the transaction
This provision of the IL-DOS for RIAs doing Transactions states the compliance for doing client account transactions. This Regulation makes no statement that the RIA must note or record the name of each client account at the moment that any securities transaction is done by the RIA, Mr. Dushek for any client account [2].
Section 130.853 Account Transactions
Effecting or causing to be effected by or for any client's account, any transactions of purchase or sale which are excessive in size or frequency or unsuitable in view of the financial resources and character of the account, shall constitute an act, practice, or course of business on the part of the registered investment adviser or its representative effecting such transactions or causing the transactions to be effected that is fraudulent, deceptive or manipulative [2].
It was further revealed by Mr. Dushek that GreatBanc Trust Company had full access to view any and all trades being placed to these brokerage accounts by simply logging into the brokerage account admin platform with their USER ID and Password to observe and supervise any/all trades on a real-time basis every day. Dushek further explained that the general usage operations of these brokerage accounts were known about by IL DOS regulators and CMA employees. GreatBanc Trust Company officers and employees also knew about the usage operations, and that GreatBanc Trust Company never created nor installed any electronic or digital interface between the brokerage account trade executions information to be immediately propagated or recorded into the account allocations system for GreatBanc Trust Company for Client Accounts accounting/bookkeeping.
Negligent Actions & Inactions & Agreement Violations of GreatBanc Trust Company
This "Lack of Processes" by GreatBanc Trust Company looks to have been a knowingly negligent or inappropriate trading process set up by GreatBanc Trust Company to not have linked client account(s) allocations information and trade execution information flows into its proprietary accounting and allocation bookkeeping processes.
Mr. Dushek further described that the "GreatBanc Custody Agreements" (a public document that was always given out to Clients to examine as they desired), that each and every CMA Client executed the Agreement along with GreatBanc Trust Company as "Agent" and each client as "Principal", are the only two parties as signers of these Agreements. The Agreements explicitly designated only the Agent, GreatBanc Trust Company to execute Buy and Sell securities transactions on behalf of Principals (CMA Clients) pursuant to Article III, POWERS AND DUTIES of AGENT, para 1) General Power, or upon the instructions of an Investment Manager duly appointed by Principal. This leaves GBTC in a non-compliant condition by directing CMA and Mr. Dushek to directly execute transactions for Principal's accounts in the usage of an inferior and non-compliant securities trading accounts and information gathering platform, both operated by GBTC.
Further under Article III Paragraph 5 Records…Agent failed to maintain accurate records and accounts of all transactions of the Account (Principal's Accounts). Agent ran an inferior transaction execution information and an inferior account allocations bookkeeping system.
Further under Article VI Paragraph 2 Degree of Care….GBTC violated Custodial services of care, skill, prudence and diligence as to how a prudent person should act in not utilizing a credible securities trading execution and client account(s) trade allocation bookkeeping system.
Further under Article VI Paragraph 12 Successors and Assigns…GBTC assigned all the Provisions of this Agreement to SEI Trust Company, which included all trade execution processes that were inferior to Best Practices of a compliant Trust Company, thereby making SEI Trust Company a culpable partner of GBTC in all wrongdoings and violations of Agent within the Agreement.
Further, GBTC, USFS and SEI Trust Company colluded in willful misconduct to violate Statute: TITLE 18, United States Code, Sections 1348, 1344 and 1349…Whoever knowingly executes, or attempts to execute, a scheme or artifice…to obtain, by means of false or fraudulent pretenses, representations, or promises, any money or property in connection with the purchase or sale of any commodity for future delivery, or any option on a commodity for future delivery, or any security of an issuer with a class of securities registered under section 12 of the Securities Exchange Act of 1934…to obtain any of the moneys, funds, credits, assets, securities, or other property owned by, or under the custody or control of, a financial institution, by means of false or fraudulent pretenses, representations, or promises…Any person who attempts or conspires to commit any offense under this chapter shall be subject to the same penalties as those prescribed for the offense, the commission of which was the object of the attempt or conspiracy.
CMA and Dushek are Faultless& Guilt-Free of Wrong-Doings
In light of the above, neither Dushek nor CMA had any legal operations power nor authority within the Agreements to be doing any Trade Allocations into Personal Accounts nor CMA Client Accounts, and the entirely of the allocation processes and trade settlements was the legal and contractual burden/responsibility/obligation of only GreatBanc Trust Company (and Assignee SEI Trust Company), not a responsibility of either Dushek nor anyone else, employee or otherwise of CMA, who all were "Clients" of GreatBanc Trust Company (and Assignee SEI Trust Company), and NOT Employees nor Agents of GreatBanc Trust Company (and Assignee SEI Trust Company).
Within all known regulatory frameworks of law, the Client is always to remain powerless and disabled from making or doing any "accounting transactions" into his/her accounts at any bank, trust company, brokerage or other institution. Therefore, the allegation of Cherry-Picking and delayed allocations do not appear to be substantiated.
GreatBanc Trust Company Operates a Flawed Accounting and Trade Allocations System
On the other hand, the alleged wrongful doings appear to be upon GreatBanc Trust Company (and Assignee SEI Trust Company), as being willfully negligent in providing a "Best Practices" trade executions system under the control of GreatBanc Trust Company (Pursuant to Article III Para 1 of the "GBTC Custodial Agreement") and a process so as to have enabled CMA employees and Dushek "to have only compiled personal and client account trade allocations information" for GreatBanc Trust Company (and Assignee SEI Trust Company) to do accounts transaction bookkeeping postings as a systematic data input condition of brokerage trade entries and executions. Further, all the brokerage account trades allocations information should have followed through in an integrity system sponsored exclusively by the Custodian into the Custodian's bookkeeping process as required by GBTC's regulator.
GreatBanc Trust Company was contractually operating its business in a Fiduciary Capacity to be doing all things in the best interests of its Clients, per the GreatBanc Trust Company Custodial Agreement terms. All of the following were Principals (Clients) of the Agreements: CMA Clients accounts, Charles J. Dushek accounts, and CMA entity accounts. CMA was also a Customer/Client and never an Agent of or to GreatBanc Trust Company.
GreatBanc Trust Company of Illinois is regulated by the Illinois Department of Financial & Professional Regulation. There is no Regulation that allows a Trust Company custodian to direct or delegate the bookkeeping functions to any non-employee of the Trust Company nor to any unaffiliated firm or organization of the Trust Company. Whereas GBTC delegated and directed CMA, its employees and Mr. Dushek to make not only direct client account transactions into client accounts, but also directed and facilitated a non-compliant trade allocations system known as MOXY Advent for CMA to utilize that gave over "direct entry securities trading and client account transaction bookkeeping functions to CMA". Whereas GBTC was in violation of the Illinois Department of Financial & Professional Regulations: TRUSTS AND FIDUCIARIES (760 ILCS 5/) Trusts and Trustees Act. And FINANCIAL REGULATION (205 ILCS 620/) Corporate Fiduciary Act.
Violations of Rationale of Brady's Case
It appears as if the Prosecutors of SEC failed to disclose the Brady evidence in the Dushek's case. Since a prosecutor's Brady duty is a continuing one [3], a prosecutor is obligated-throughout the pre-trial and trial proceedings to disclose Brady evidence when he learns about it and is required to make a diligent search for Brady (defensive) exculpatory evidence in places where Brady evidence is readily available.
When a defendant pleads guilty or the case goes to trial, there is a presumption that a prosecutor has complied with his disclosure obligations [4]. However, it is commonly believed that most Brady defensive evidence never gets disclosed; rather, it remains buried in drawers, boxes, and file cabinets in the offices of the prosecutor, the police, and other law enforcement and government agencies connected to the case. [5]
Courts continue to recite the litany that prosecutors who may lack knowledge of the existence of Brady evidence have a constitutional and ethical duty "to learn about its existence", but prosecutors continue to invoke their own familiar litany when a defendant requests Brady evidence. However, prosecutors are aware that if they lack knowledge of the existence of Brady evidence, there is nothing for them to suppress-or disclose. Thus, prosecutors can avoid complying with Brady by asserting either that they are unaware of the existence of Brady evidence, or that any Brady evidence, even if it exists, is not in their possession or control. Clearly, a claim of ignorance offers a prosecutor a convenient opportunity to engage in gamesmanship to avoid compliance with Brady.
Further, that prosecutors can directly conduct defamation of character with impunity in the Public Domain to a person's reputation, as done against Mr. Dushek, and further to legally prosecute any individual with the use of: false, fake, spurious, incomplete, schemed, un-verified, prejudicial, unconfirmed, and perjured testimony evidence to create & bring forward allegations of wrongful doing and Grand Jury Indictments by the prosecutorial systems in the US Judicial System.
Prosecutors have violated Brady principles so often that it stands more as a landmark to prosecutorial indifference and abuse than a hallmark of justice. Moreover, as interpreted by the judiciary, Brady actually invites prosecutors to bend, if not break, the rules [6], and many prosecutors have become adept at Brady gamesmanship to avoid compliance [7].
Conclusion
In summary this is the first Legal Brief, in my "Legal Brief Articles" for the purposes of "Social Justice Advocacy" for a legal case involving Charles J. Dushek to help the public understand that the system of administration of justice is subject to human errors, vile manipulations, and omission proclivities within self-greed and in prosecutorial processes. And, that a reputable and honorable man such as Charles J Dushek has apparently been unfoundedly persecuted and prosecuted on the basis of very questionable prosecutorial tactics that in many instances violate his fundamental rights, Brady vs. Maryland and Due Process.
[By Awais Bajwa, Attorney at Law * Corporate Law * Fiduciary Law * Securities Law * Supreme Court & Federal Government Law * University of London LLM]
References
[1] Cherry Picking https://www.investopedia.com/terms/c/cherrypicking.asp#ixzz5IRFk4qiU
[2] TITLE 14: COMMERCE: SUBTITLE A: REGULATION OF BUSINESS: CHAPTER I: SECRETARY OF STATE: PART 130 REGULATIONS UNDER ILLINOIS SECURITIES LAW OF 1953 : SECTION 130.853 ACCOUNT TRANSACTIONS
[3] The Supreme Court's treatment of Brady has routinely viewed the prosecutor's duty as a continuing one. See, e.g., Mooney v. Holohan, 294 U.S. 103, 112 (1935) (due process violated where prosecutor learned during trial that committed perjury but failed to inform defendant). See also Advisory Committee Report, supra note 14, at 13, 26 (noting federal and state courts that explicitly make the prosecutor's disclosure obligation "a continuing one."). Moreover, the prosecutor's duty under Brady does not end with the verdict but continues. See Canion v. Cole, 91 P.3d 355, 360 (Ariz. Ct App. 2004) ("The defendant's right to due process with regard to the disclosure of exculpatory evidence does not cease to exist after the verdict is rendered; the prosecution has a continuing duty to provide such evidence as was unlawfully withheld.
[4] See Bracy v. Gramley, 520 U.S. 899,909 (1997) (quoting United States v. Chemical Foundation, Inc., 272 U.S. 1, 14-15 (1926)) ("Ordinarily, we presume that public officials have properly discharged their official duties.").
[5] See United States v. Alvarez, 86 F.3d 901, 905 (9th Cir. 1996) ("the government's failure to turn over exculpatory information in its possession is unlikely to be discovered and thus largely unreviewable"); United States v. Oxman, 740 F.2d 1298, 1310 (3d Cir. 1984) ("material favorable to the defense may never emerge from secret government files"). See a/so Elizabeth Napier Dewar, A Fair Trial Remedy for Brady Violations, 115 YALE L.J. 1450, 1455 (2006) ("Defendants only rarely unearth suppressions."); Stephen A. Saltzburg, Perjury and False Testimony: Should the Difference Matter So Much?, 68 FORDHAM L. Rev. 1537, 1579 (2000) (arguing that in most cases, "withheld evidence will never see the light of day"); Tracy L. Meares, Rewards for Good Behavior: Influencing Prosecutorial Discretion and Conduct With Financial Incentives, 64 FORDHAM L. Rev. 851, 909 (1995) ("it is probably fair to say that many instances of Brady-type misconduct are never discovered and hence never reported").
[6] See Joseph R. Weeks, No Wrong Without a Remedy: The Effective Enforcement of the Duty of ProsecutoT'3 to Disclose Exculpatory Evidence, 22 OKLA. CITY U.L. Rev. 833, 836. (1997) (Brady "is a right that almost begs to be violated; Eugene Cerruti, Through the Looking Glass at the Brady Doctrine: Some New Reflections on White Queens, Hobgoblins, and Due Process, 94 KY. L.J. 211, 274 (2005) ("Brady is now best understood as a rule of prosecutorial privilege rather than a rule of disclosure. I am reminded of Judge Jerome Frank's famous aphorism that the rules regulating misconduct by prosecutors are seen by prosecutors as "pretend rules" when courts do not enforce them. See United States v. Antonelli Fireworks Co., 155 F.2d 631, 661 (2d Cr. 1946) (Frank, J., dissenting).
[7] The term "gamesmanship" has been employed to describe a prosecutor's treatment of Brady. See United States v. Oxman, 740 F.2d 1298,,1310 (3d Cir. 1984)("this court has been faced with the annoying frequency with gamesmanship by some prosecutors with respect to the duty to disclose United States v. Starusko, 729 F.2d 256, 265_ (3d Cir. 1984)